Private party, corporate party or end of season in your club?
From now on You'll be able to rent one of our mobile karaoke stations through

www.karaokekiste.de

for very little money (starting from 59€). Perfect to suit Your individual venue. Simple technology, easy-to-use interfaces and packed with a huge repertoire of up to 150,000 songs. You venue will be transformed into a party people will talk about for weeks to come.

Our compact

"Karaokekiste S"

can be placed nearly everywhere. Thanks to its neat and easy-to-use interface, it is usable on many occasions. Be it Your own living room, a corporate venue or even the office, in your conference room, in the classroom or the school hall, maybe a Rock star after show party in the hotel room – within seconds You'll transform it into Your own Karaoke Bar!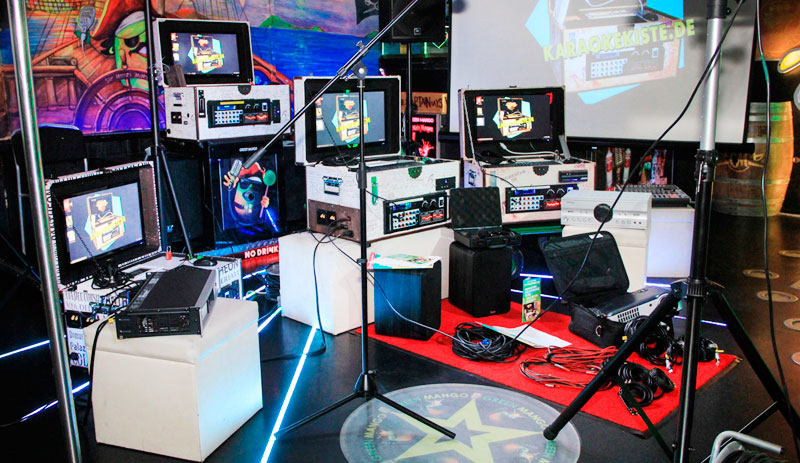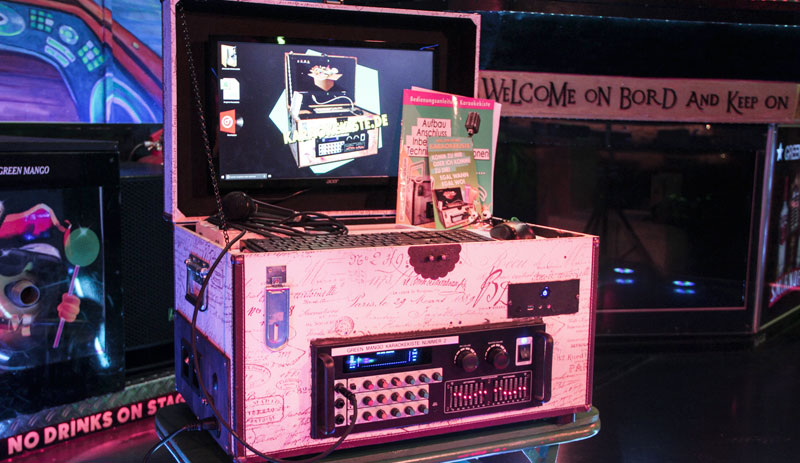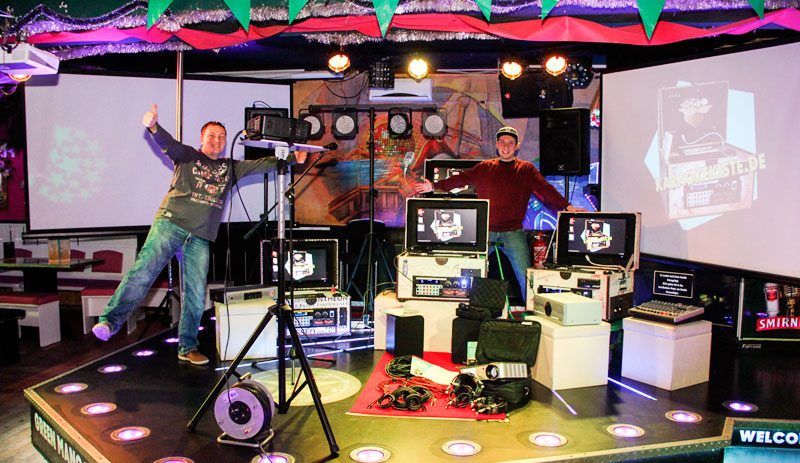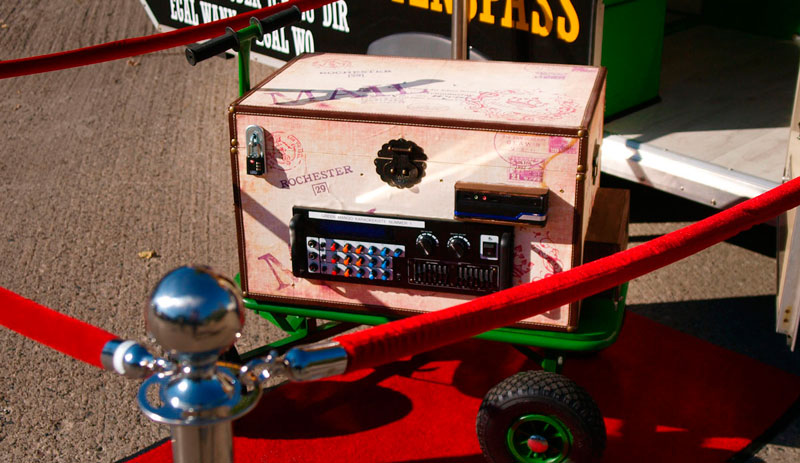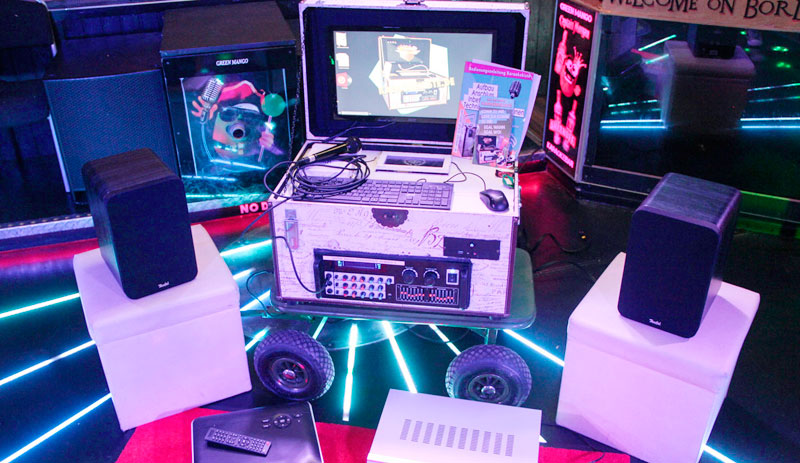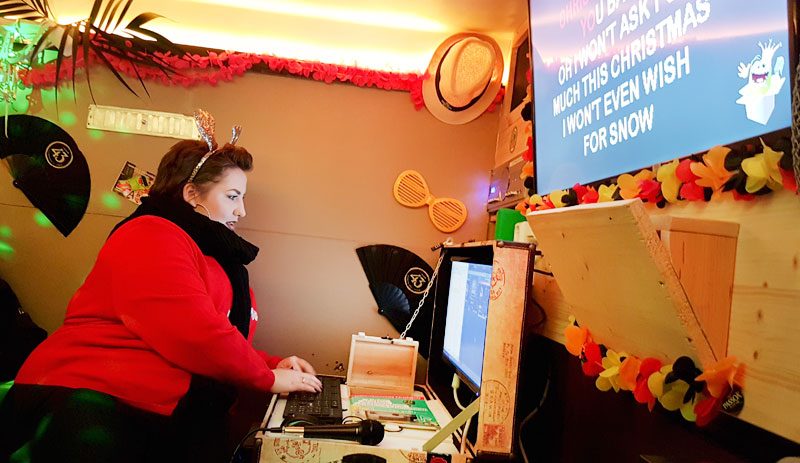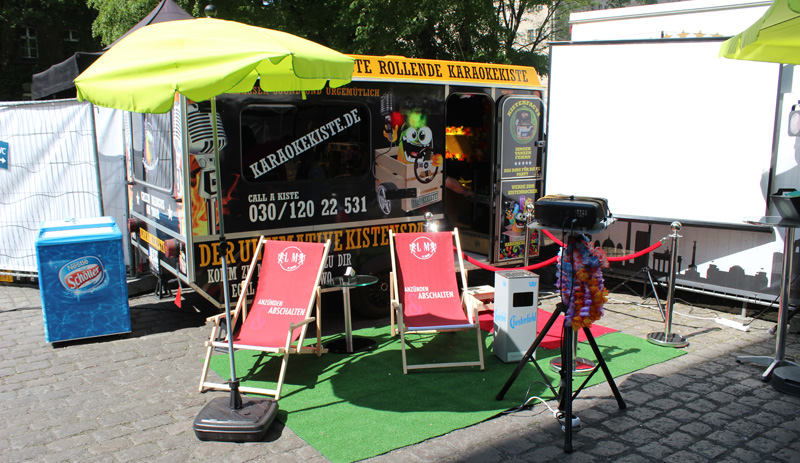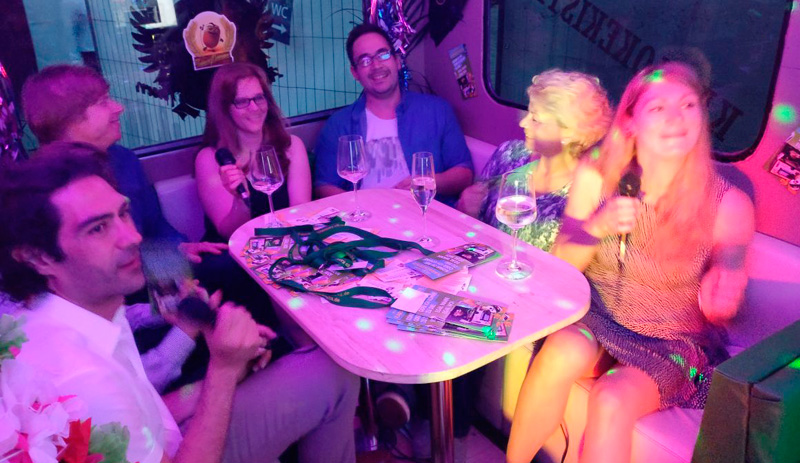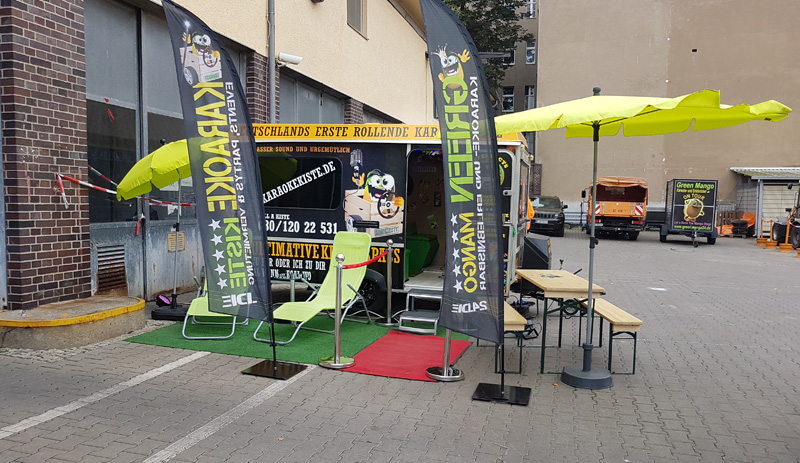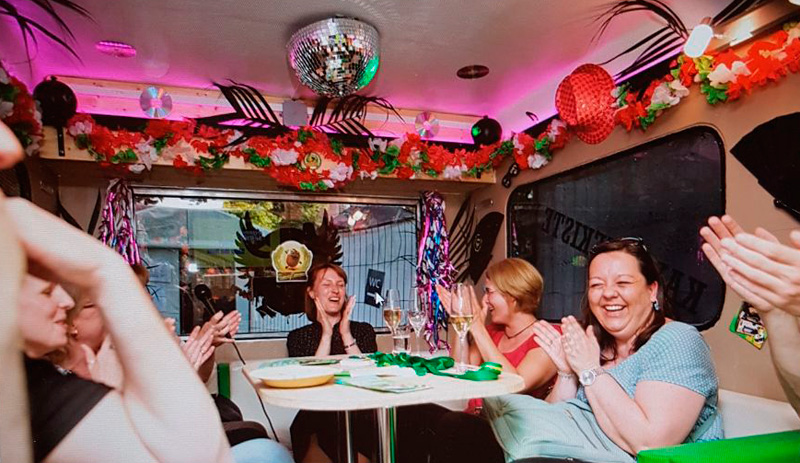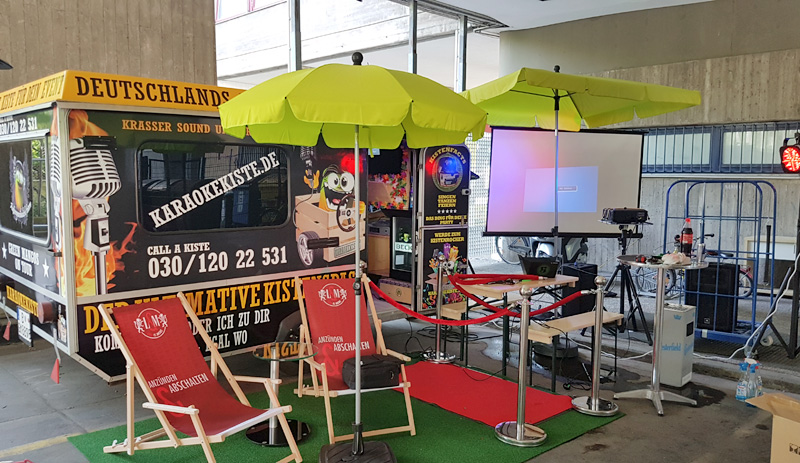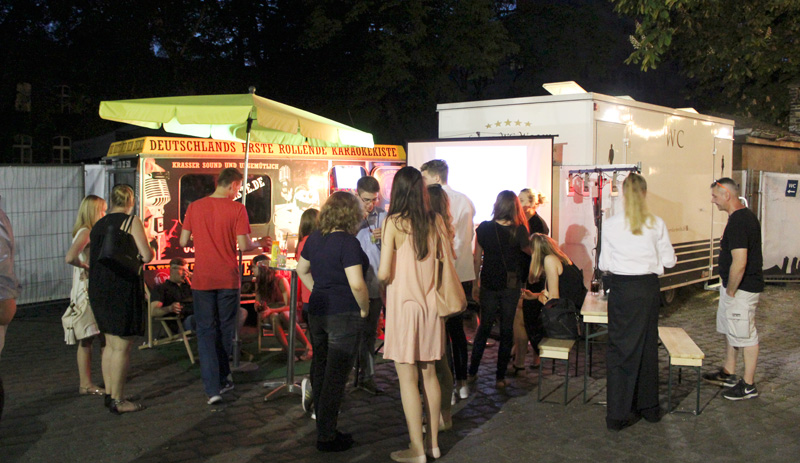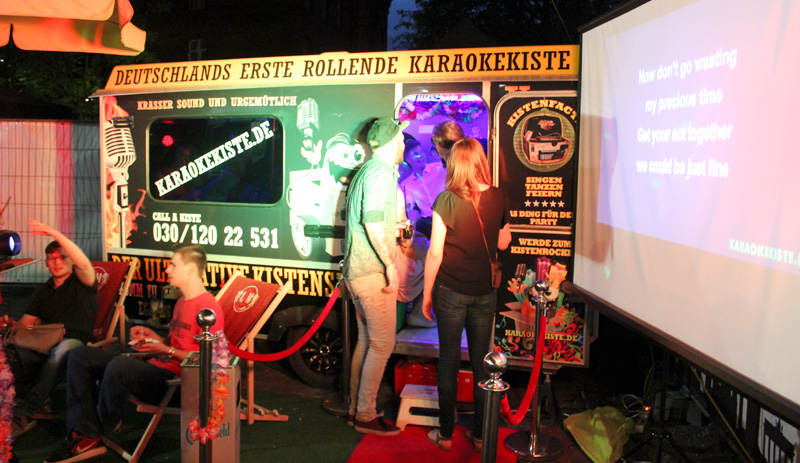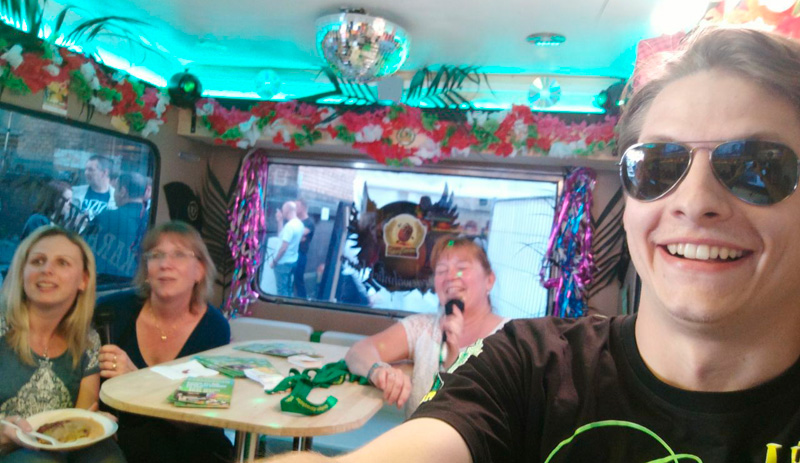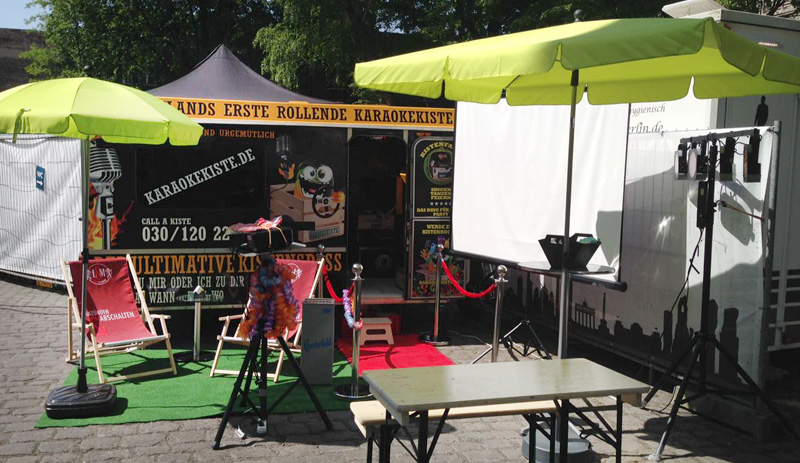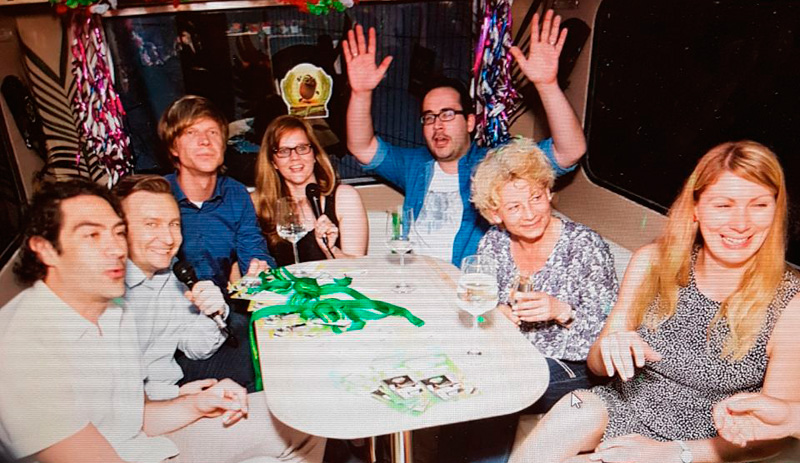 The

"Karaokekiste XXL"

is a modified, made-to-fit trailer, including everything You need for a great Karaoke party!
Completely furnished, with a huge flatscreen TV for lyrics, a fancy sound system powered by Teufel, You'll get Your own "Karaoke Lounge". In Your garden, at the beach, on the lawn, on a festival – Place it wherever You like and start singing straight away!
We absolutely recommend our "Karaokekiste XXL" on corporate parties on their own property, or on promotion tours, on conventions, exhibitions etc.
For further information regarding renting a "Karaokekiste" visit www.karaokekiste.de
There You'll have the opportunity to contact our "Kraokekisten"-Team directly and book Your "Karaokekiste" for Your next event!
Planning to go bigger?
No problem! Our team will be at Your service planning Your special and custom event!