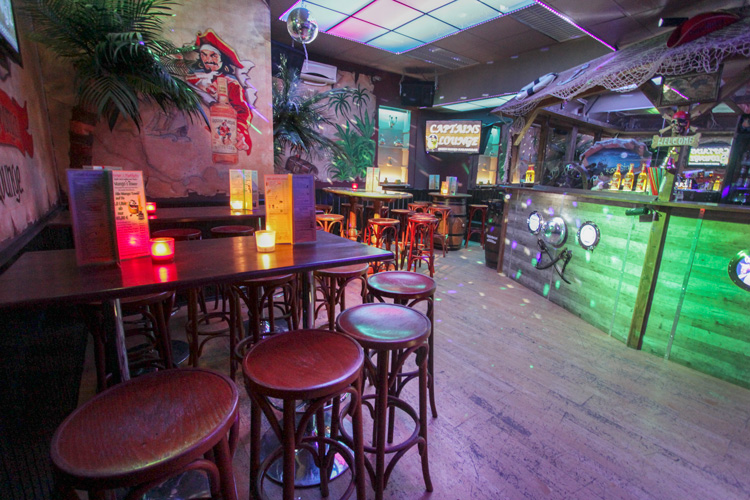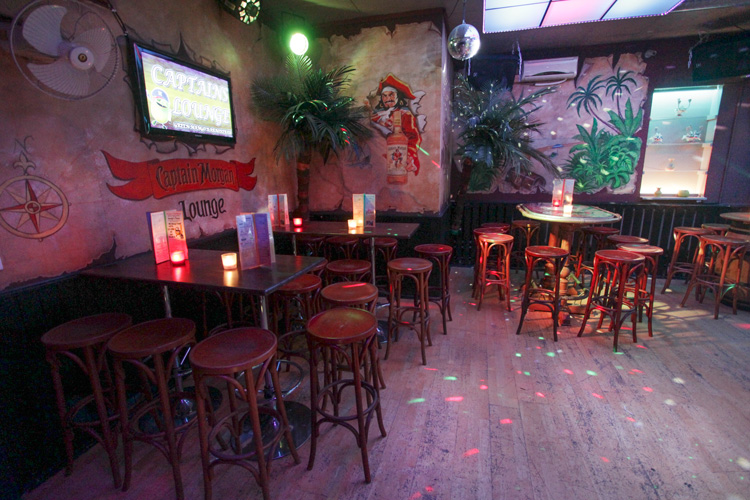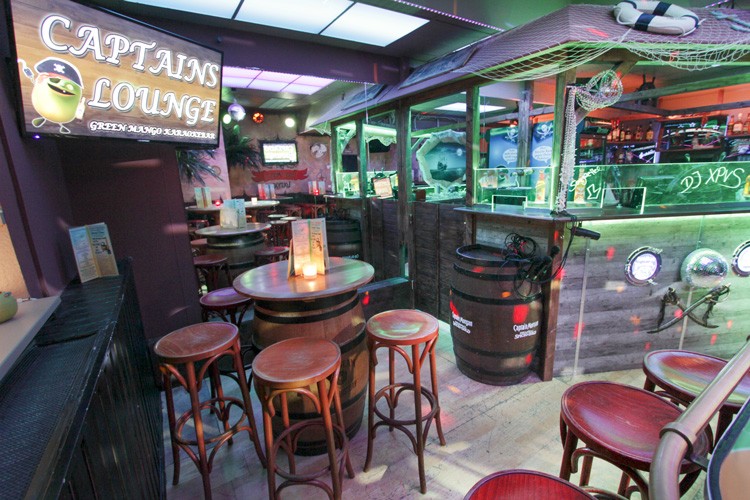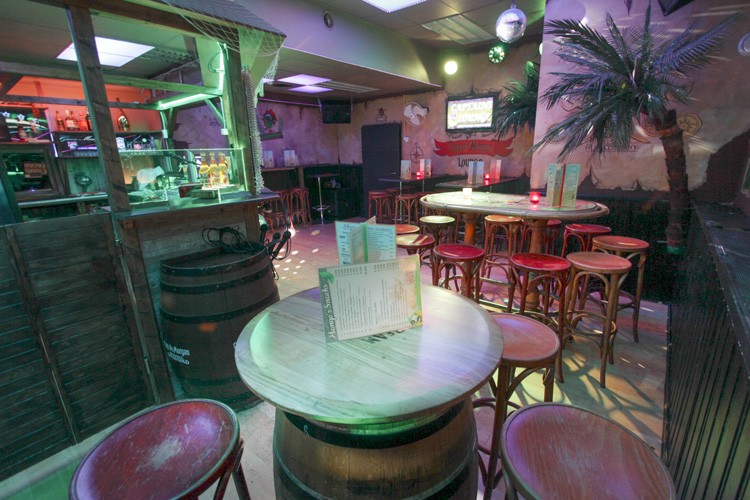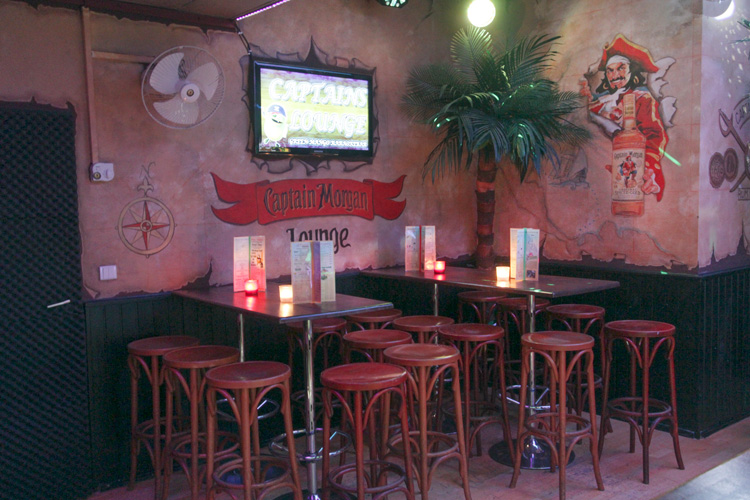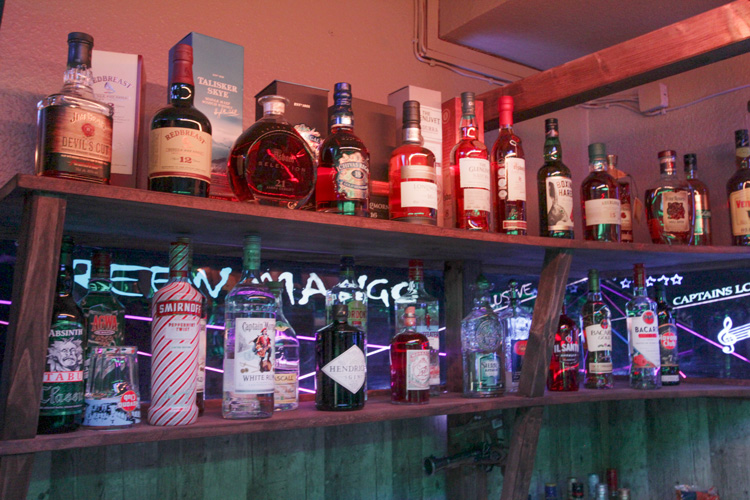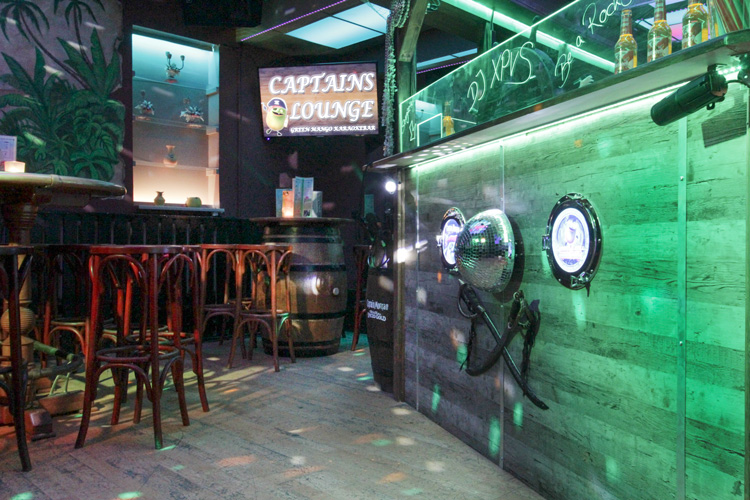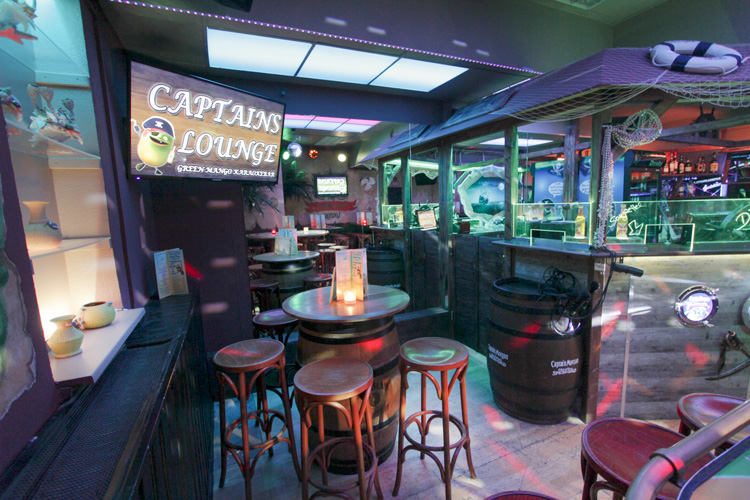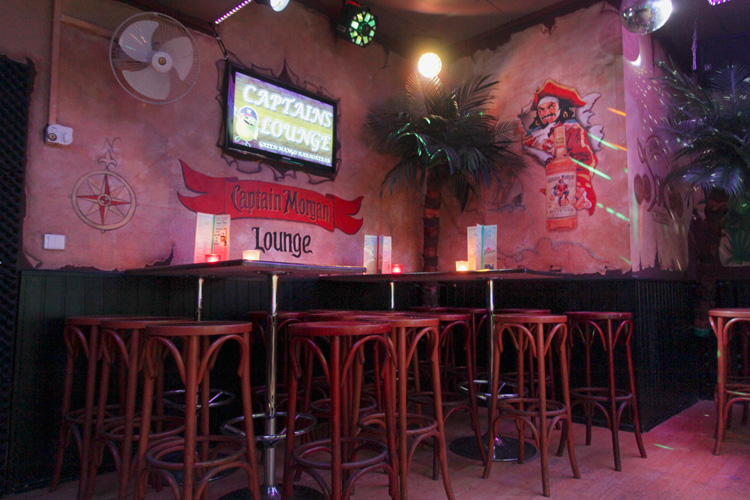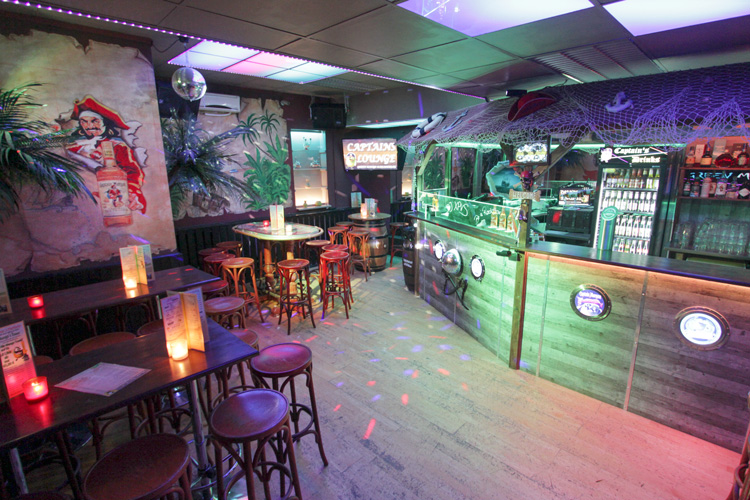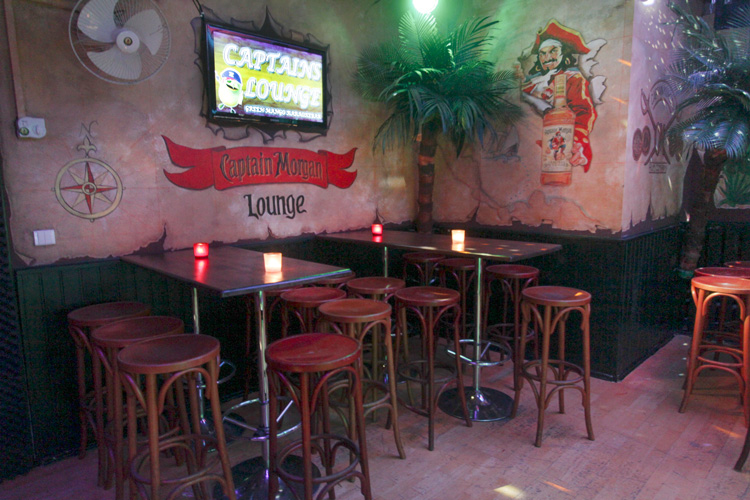 Your own Karaoke- Kingdom: the Captain's VIP- Lounge!
You'll find Yourself in the noise-isolated Lounge – ideal for groups between 18 and 40 people! The Captain's VIP Lounge is painted professionally by a brasilian artist. Our first-class bar and the integrated DJ console, designed in a nautical style will get even the last of You into a Caribbean mood. Rustic lounge and bar- furniture will let you experience a beautiful and celebrating atmosphere, perfect for celebrating your personal incredible party with Your friends! Equipped with Lyric monitor, huge screens and an awesome sound system from our Karaoke treasure chest You'll be able to let loose and party on!
This Lounge is absolutely unique in all of Berlin – not only when it comes to Karaoke & dance. You really can get access to our whole repertoire of more than 150.000 Songs in 24 different languages. The Captain's VIP Lounge guarantees the perfect evening (or night) in discretion and perfection – with prices that are not comparable for all of the benefits!
And: once Your group finishes to celebrate in our Lounge, and nobody is waiting in line to get in, we won't throw You out! Just celebrate further inside with the rest of our amazing guests!
Brand new We have integrated a unique and beautiful exclusive bar in nautical look into the Lounge, in which we are able to serve You only the most exclusive Cocktails You wouldn't get anywhere else in our location. Save those long walks to other bars and waiting time for our service to arrive and benefit from our bartender to get Your drinks ASAP! But wait, there's more! There's no party without a real DJ! That's why we got You covered with our exclusive DJane Xenia, or another DJ of our team with years of experience. Each and everyone of them will be there to push all his buttons, in order to push all of Your party buttons! You won't be missing out on anything, guaranteed! Ventilation You say? Of course we have an integrated A/C-system, to keep Your heads cool while the party is on fire! 😉
Prices Our Captain's VIP lounge is rentable for only 55 € / h. Of course You can include a tip, if You like Your service, we don't mind at all! 😉 (minimum rent duration: 4 hours, minimum amount of guests: 18)
We recommend

 Add a perfectly customized party bundle to Your booking and benefit from our nice discounts!