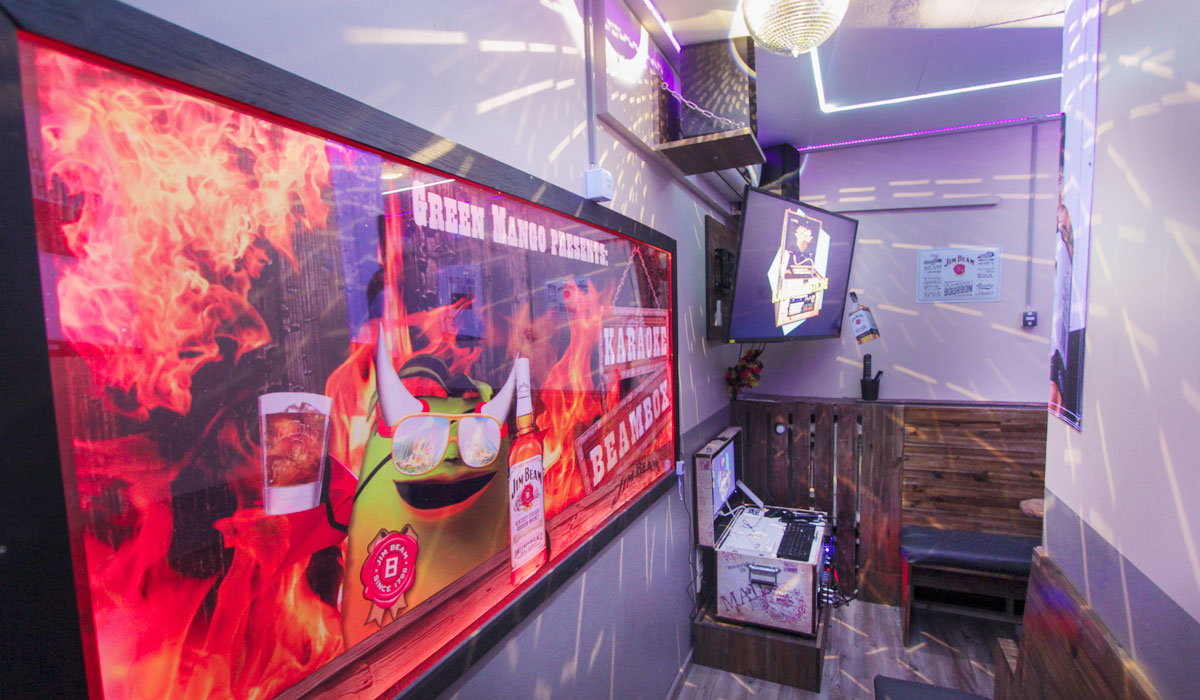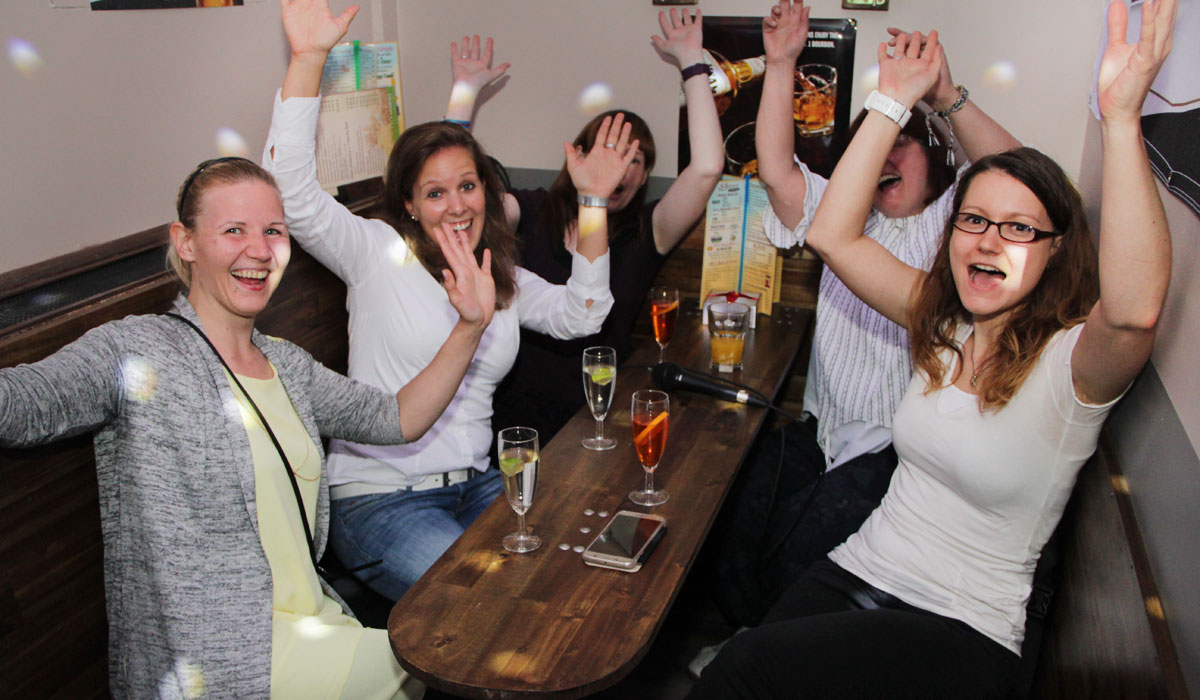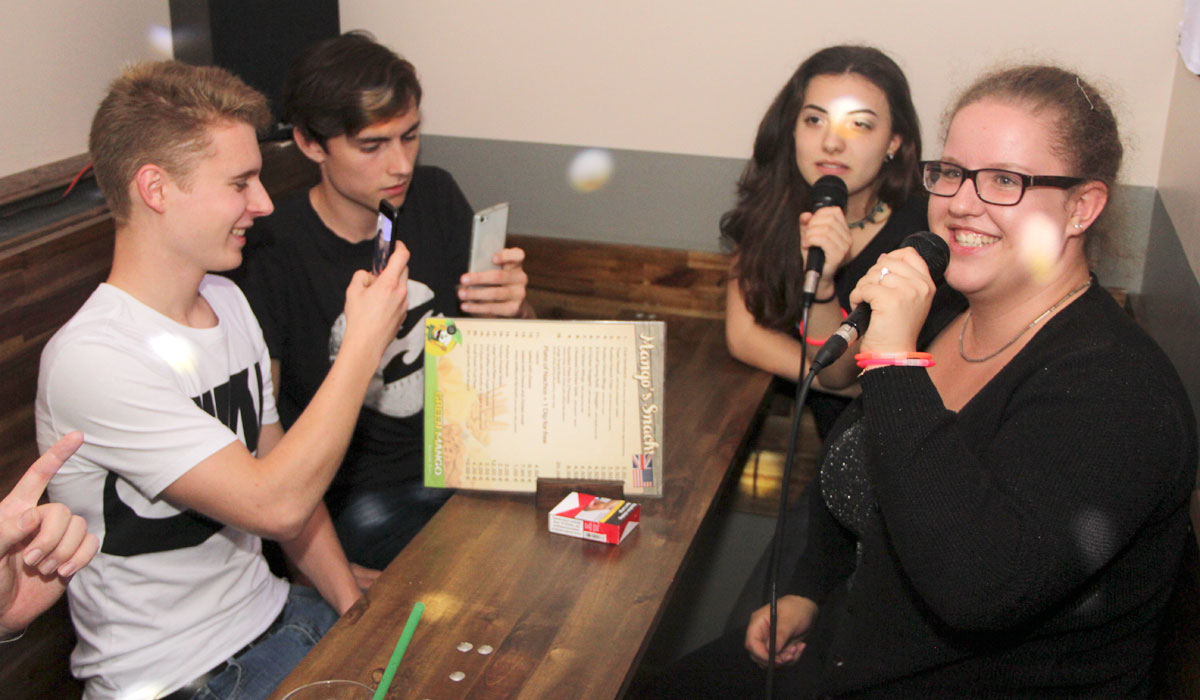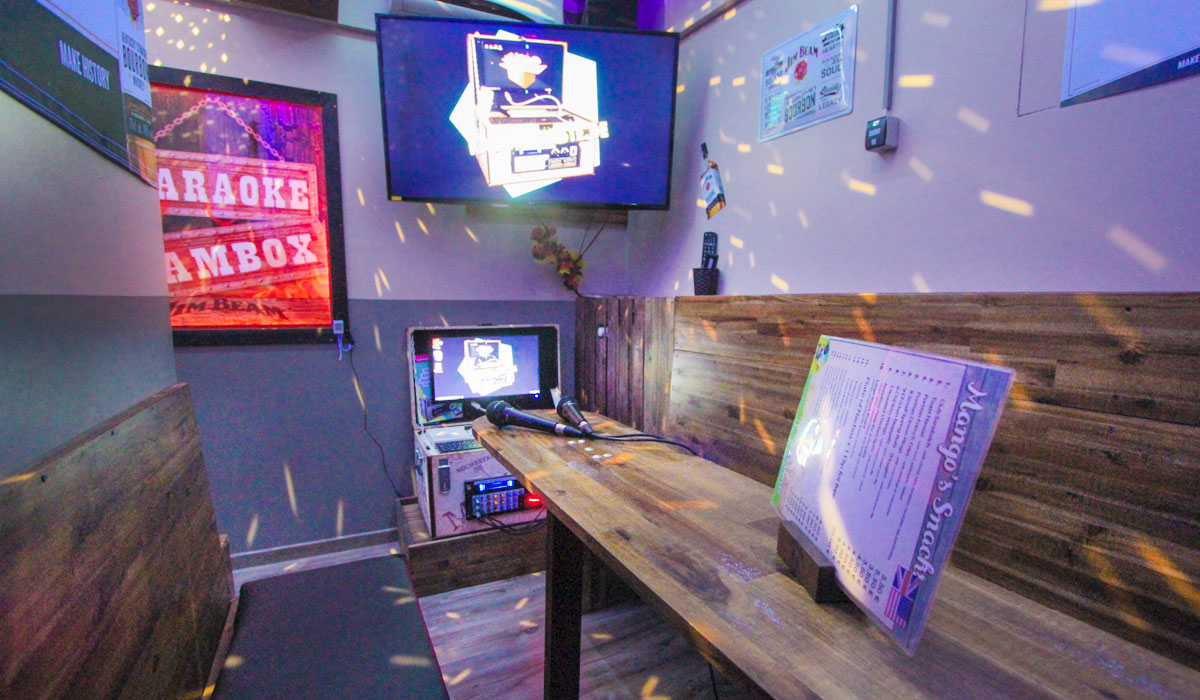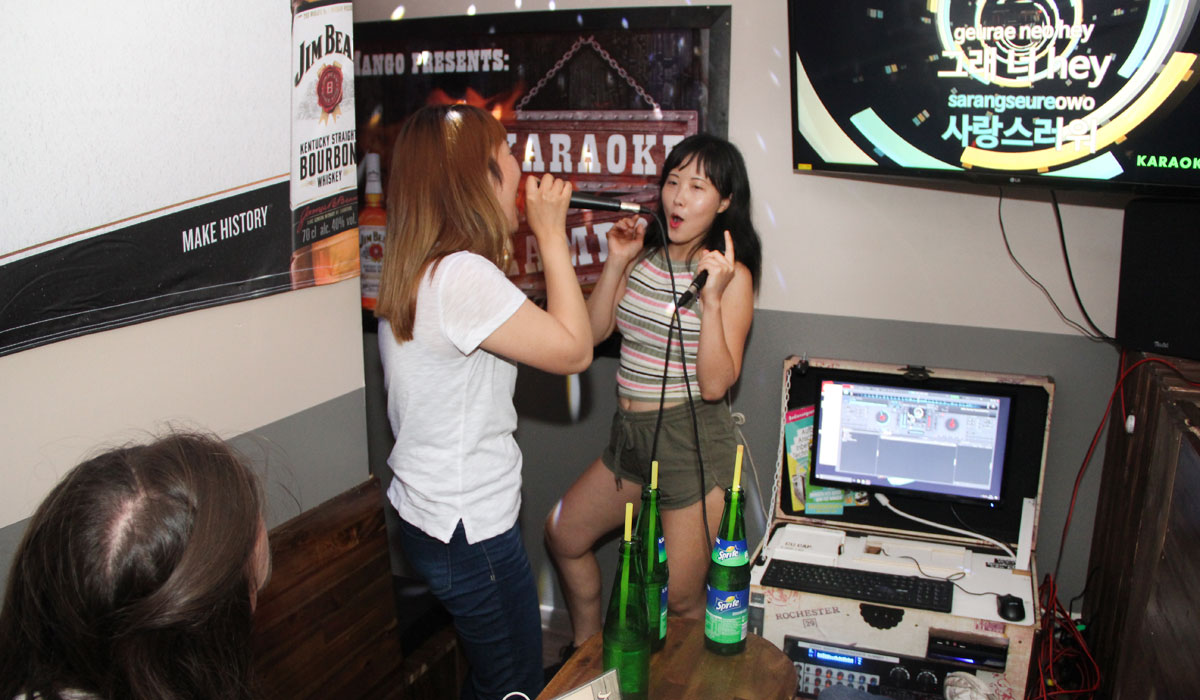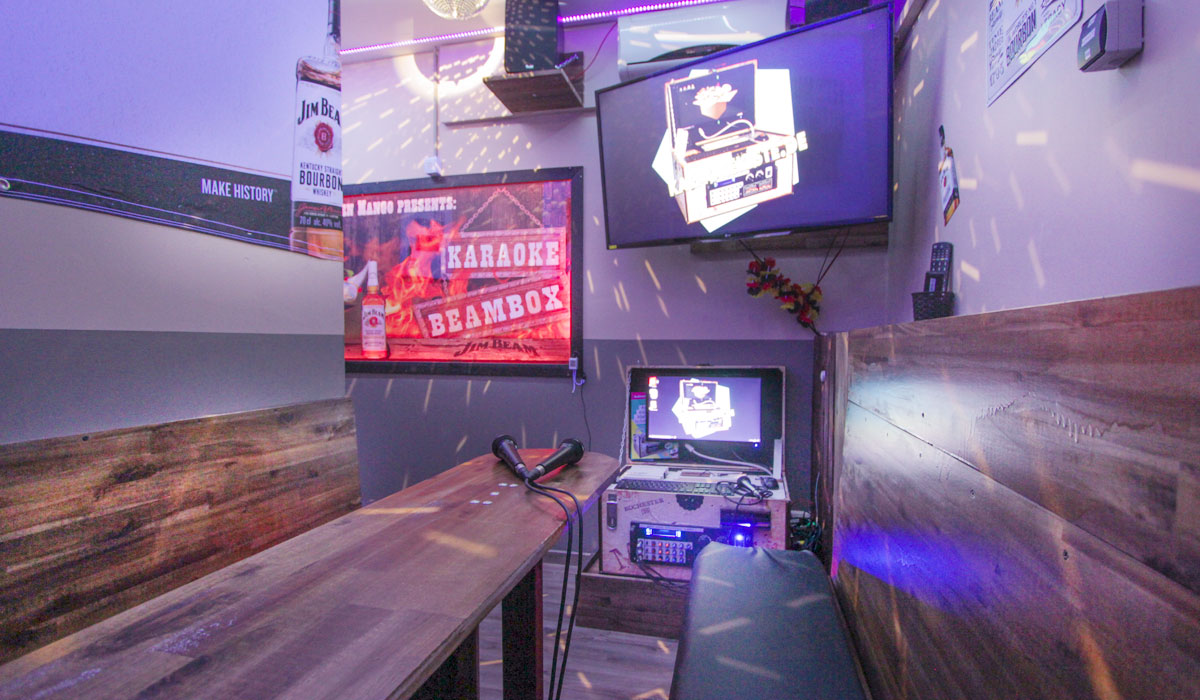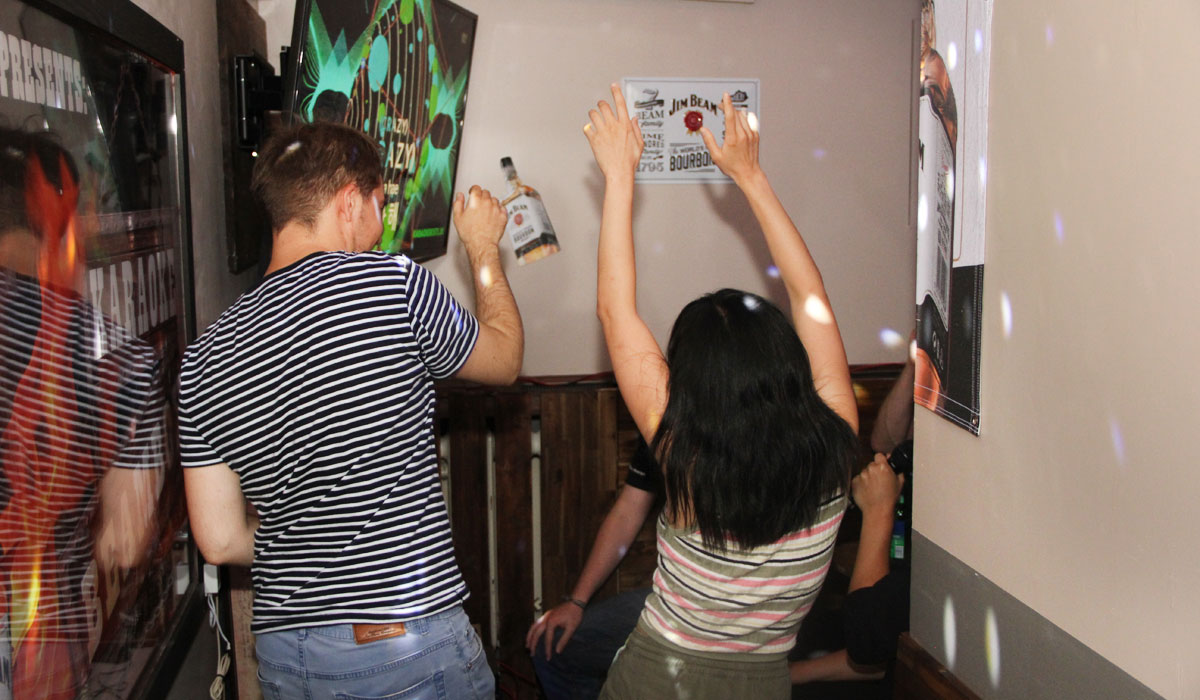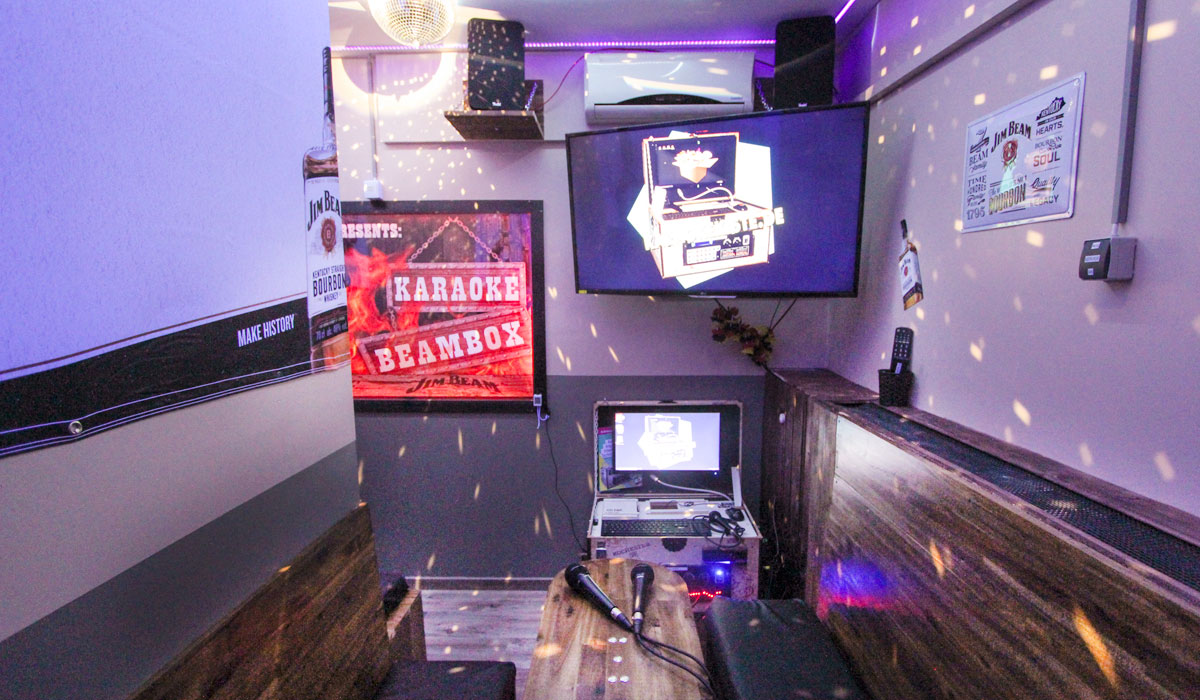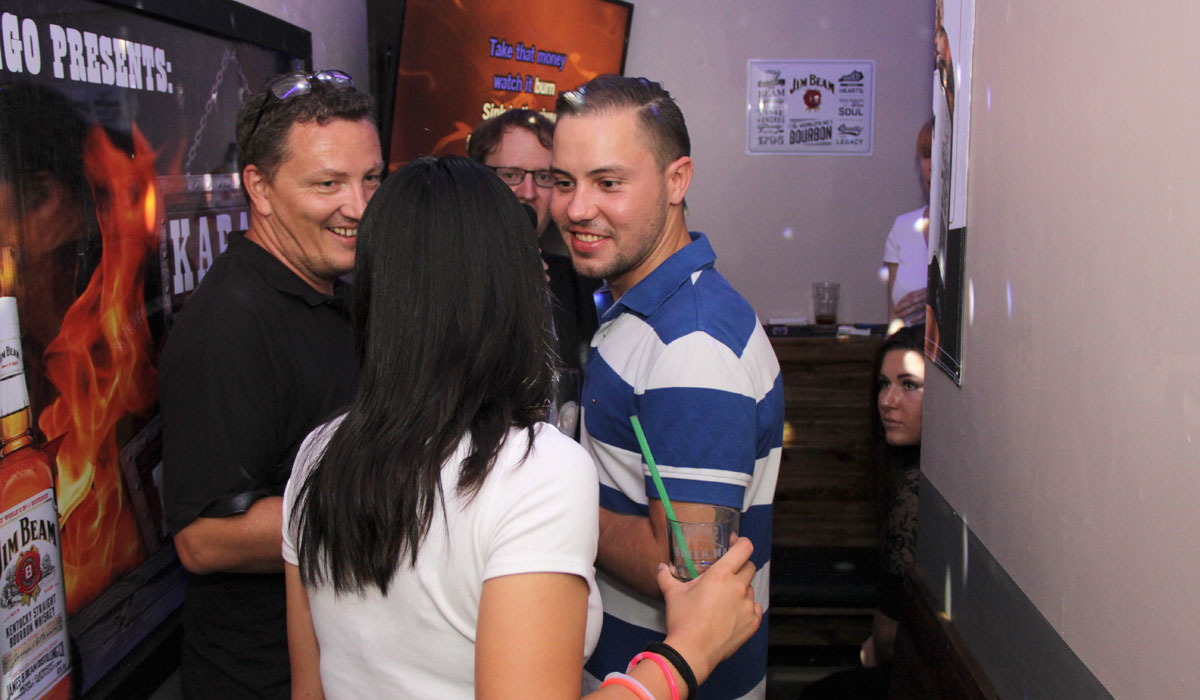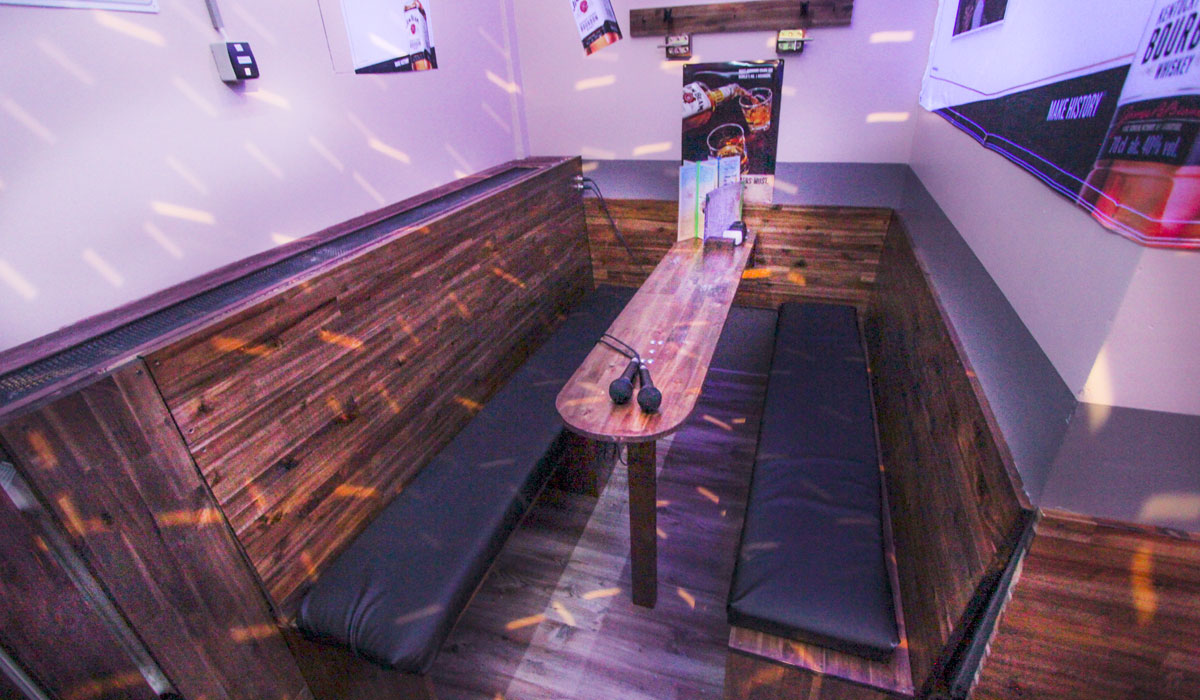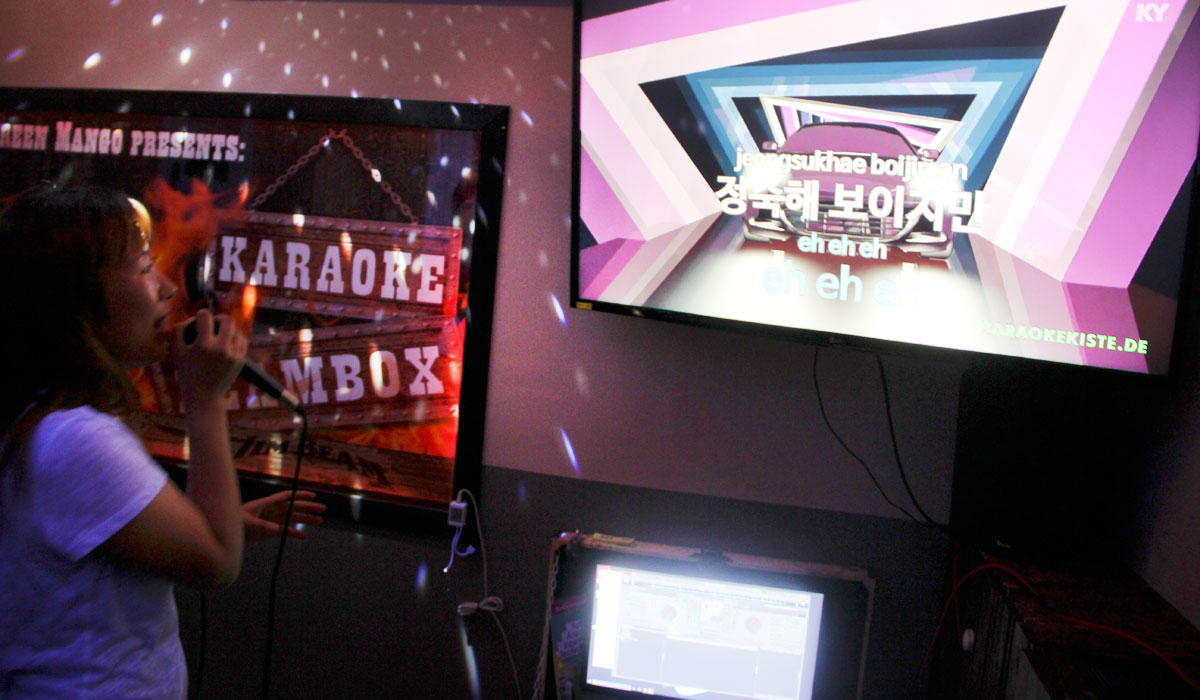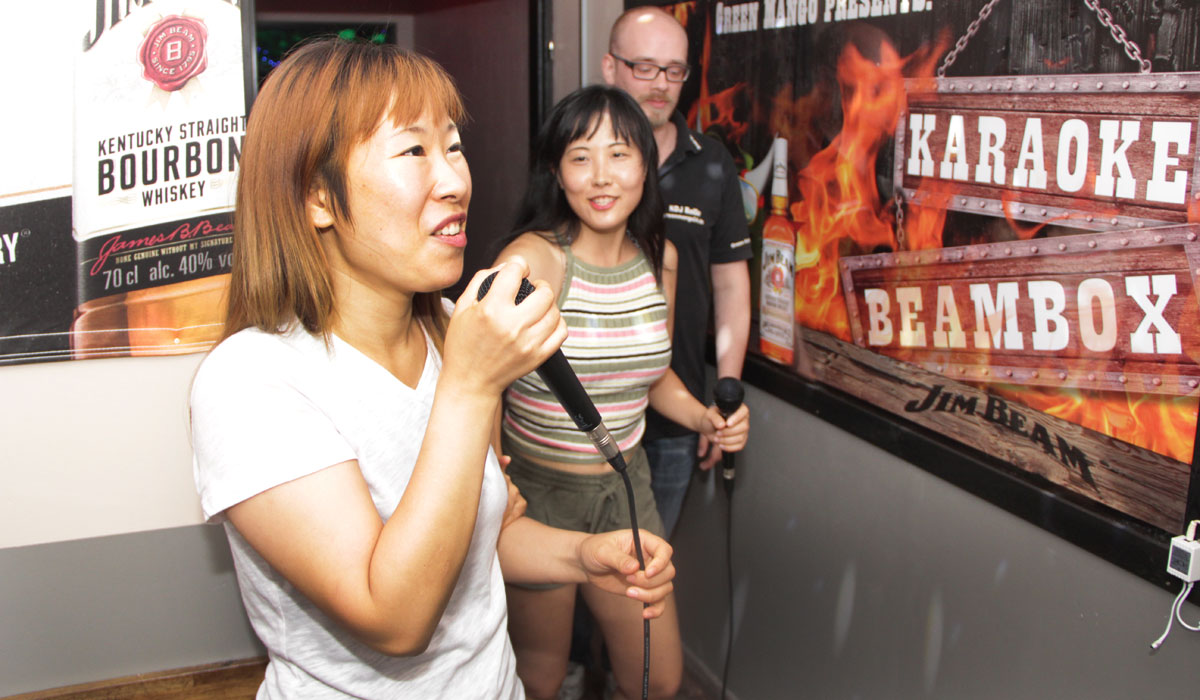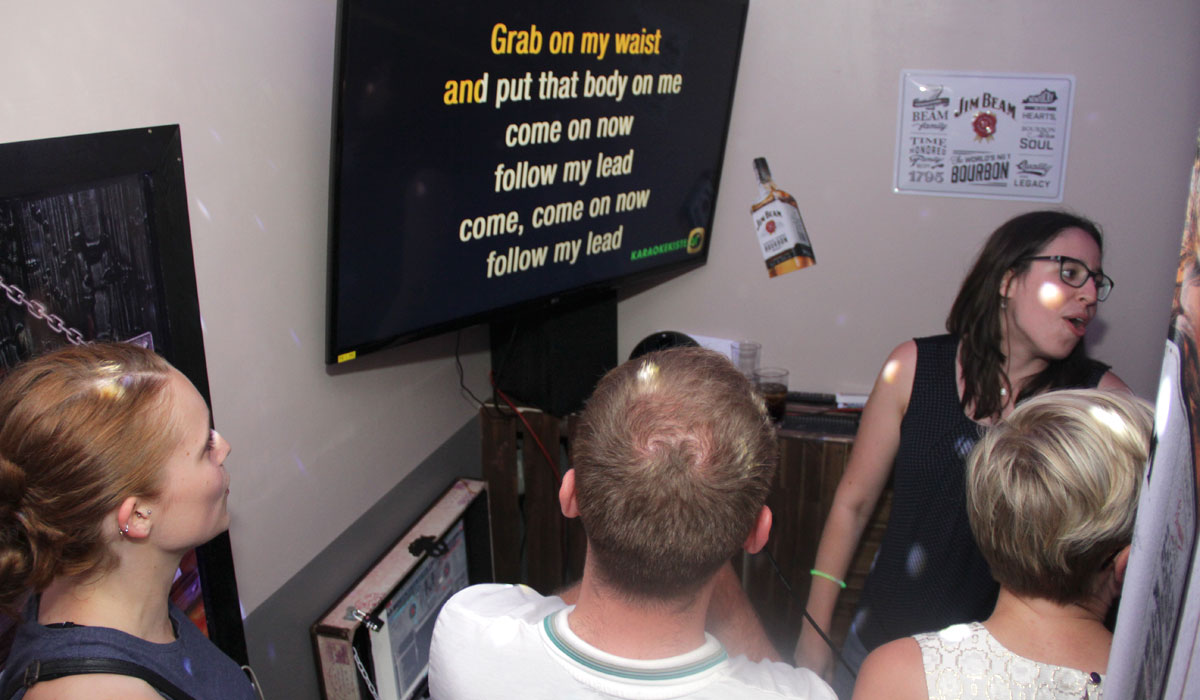 Get comfy with Your friends: our Karaoke Beam box for 6 to 8 people!
Celebrate in our small and intimate Karaoke BeamBox with up to 8 people. Right in Europe's largest Karaoke and entertainment Bar You'll be able to celebrate in Your own, A/C supplied, noise-isolated separée. Enjoy all of Green Mango's benefits, without having to stand on stage in front of everybody. Ideal for everybody, who likes it a bit more private. Follow the lyrics on our huge LED flat screen and let the music support your singing through our amazing Teufel sound system. Equipped with our latest Karaokekiste, You'll have access to more 150,000 songs in over 10 languages!
Comfy LED- and black light, paired with a beautiful disco ball makes the perfect ambience for an amazing evening with friends. Need service? Just push the extra button on the wall, our service will be with You within instants and will bring You only the best cocktails. Rent starts with 20€ /h, for at least 2 hours. And if You happen to run out of time – don't worry! Either extend your booking of the Beambox (if there's no cue for it), or just take those perfectly rehearsed songs to our main stage! 😉
Our recommendation:

 Add a special customized bundle to Your booking, and enjoy discounts!
So don't hesitate! Grab Your phone now and book: our BeamBox is booked out regularly!
We're looking forward to welcome You! Sincerely, Your Mangoes!